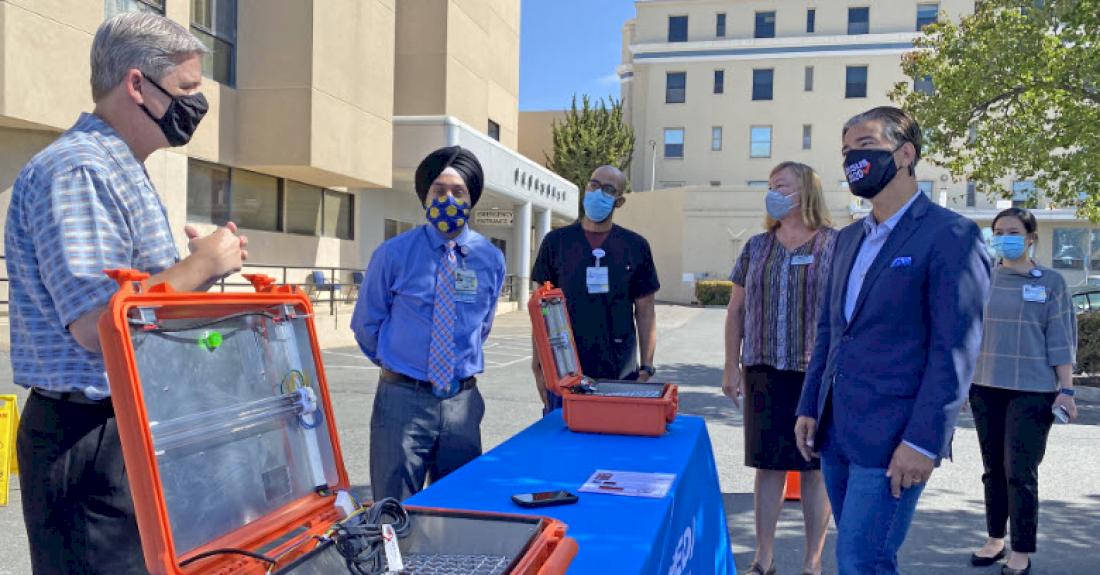 AB&I partnered with the California Metals Coalition (CMC), Assemblyman Rob Bonta (Alameda County), and MiraCosta College Technology Career Institute (TCI) on a "retooling" project aimed at supporting local first responders during the COVID‐19 health crisis. There is a shortage of PPE equipment (ex: N95 masks) which can leave health care workers, fire fighters, and EMTs at risk. To help solve this problem, TCI retooled a portion of their Carlsbad, California location to manufacture portable decontamination kits. In support of their efforts, AB&I donated kits valued at $900 each to Highland Hospital, Alameda Hospital, San Leandro Hospital and Roots Community Health Center in Oakland.

The kit includes an environmentally friendly germicidal Ultraviolet (UV‐C) System, that includes a non‐chemical disinfection process. This portable state-of-the art system is easy to operate and does not use harmful chemicals, sprays or solvents, and is safe on all surfaces including fabric, metal and even mobile phones. The Germicidal UV-C Light destroys bacteria, viruses, fungi, and protozoa, etc. 

We welcome the opportunity to help the community during the COVID pandemic.